Prepper Food Storage Ideas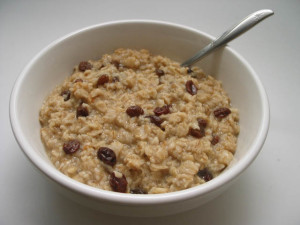 Who would have thought that there is so much information about Oatmeal? When we were kids, it just appeared at the breakfast table on cold mornings. I loved eating it with milk and brown sugar (I admit sometimes a little too much brown sugar). It turns out that Oatmeal is a healthy, reasonably inexpensive, product that can be stockpiled for years if stored properly.
How Long Can You Store Oatmeal?
If you are storing the Oatmeal in the original packaging, it should last….
-Instant Oatmeal Packets – 1-2 years
-Flavored Oatmeal Packets- 6-9 months
-Quick Oatmeal (1 minute or 5 minute) – 2-3 years
-Steel Cut Oats – 2-3 years
-Old Fashioned Oatmeal – 5-7 years or MORE
If you want to store your Oatmeal longer, you will need to take a few extra steps.
– Steel Cut Oats generally come in a sealed can. Because of there is a chance that the oils in the Oats become rancid, some people suggest that you store the can in the freezer.
HOWEVER, because the moisture in the freezer could affect the oatmeal, it would be good to drop the can in a plastic bag first.
– Old Fashioned or Rolled Oats have an incredible shelf life. The oat groat is steamed before it is sliced and rolled. This prevents the enzymes that cause the Oatmeal to go rancid from growing in the oats. Those nice cardboard tube boxes from the grocery store are nice (and the kids can use them to make drums or totem poles), but they won't keep your Oatmeal safe for that long. To prevent bug infestation, and to keep your oats safe for a long time (I've heard rumors of 30 years), repackage the Rolled Oats in sealed plastic bags with silica packet, then store them in a cool dry place. Having multiple bags reduces the chances of all of your Oats being affected if you get a bug infestation.
– Quick Oatmeal or Packet Oatmeal- Repackaging Quick Oatmeal into plastic bags with silica packets, and storing them in a cool dark place will extend its shelf life. Those little packets might last a while longer in a cool dark place, but remember, all those flavorings and additions will break down.
That being said, instant oatmeal packets are great for a go-bag. They are easy to prepare, and the flavor makes them go down easier without additions.
Storing Oatmeal