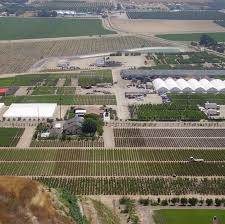 I'd like to clear up a few things about fruit trees that may be very important to any Homesteaders or Preppers who want to plant and grow their own food. I grew up in Southern California working in my father's wholesale nursery that nursery that specialized in grafted plants, over 20 varieties of Avocados, over 30 varieties of Citrus, deciduous trees like apples and peaches, and a number of other sub-tropical fruit trees and ornamentals. My grandfather, Uncle and Cousins are also Nurserymen. Growing productive trees is in my blood.
So I am a bit frustrated by the many articles I've seen online lately about growing your own Avocado trees from an avocado pit, or planting apple and orange seeds to create your own private orchard. It's probably how dairy farmers feel when they read articles encouraging people to buy a herd of cows and start a boutique cheese company. There's a lot more to it!
In order for an Avocado, Orange, Apple or Peach tree to successfully bear the fruit you want to have consistently, the tree must be grafted. We are not talking about chemically altering the makeup of the
tree; this is a matter of taking a branch from a tree that has the characteristics you want, and "grafting" it to a sturdy base. Yes, a seed in the ground, or held up in a glass jar with toothpicks, will grow, and will possibly bear fruit years from now, but it won't be what you expect it to be.
Don't despair, you can learn to graft a tree in order to get the apples you love or the lemons you need for your special Lemon Curd. It's a skill, much like cooking, woodworking or sailing, not only that, it is the type of skill that will be essential to Preppers and Homesteaders in the years to come.
For more information on the basics of grafting read this….