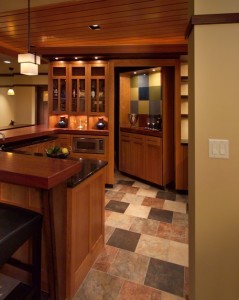 Stockpiling food and supplies for your family is the right thing to do. The question is, do you want to share with everyone you know? If people see that you have food, medicines and important tools to get through an emergency situation, where do you think they will head when trouble starts? Suddenly, you have acquaintances and strangers at your door demanding that you share.
It's best not to advertise.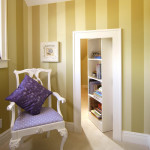 The problem is most of us have people in and around the home regularly, or at least occasionally. People notice things. The refrigerator delivery guy might see how much food you have stored in your pantry. Your kid's friends who run in and out all day might just let their parents know about all that "cool stuff" you have. Instead of completely isolating yourself, be discreet about your stockpile.
A Secret Room might be the perfect solution.
In his book Secret Rooms Secret Compartments

Jerry Dzindzeleta shows you how to build secret rooms and secret compartments to act as hiding places "in plain sight". These rooms can be as elaborate as a store room behind a bookcase door. Or they can be a large space under the stairs. All are easily accessible (for those who know they are there), and completely practical to use.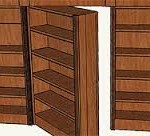 The book comes with explanations and illustrations to help you build your own rooms, including detailed instructions for hardware that you will need. Granted, you should probably have some carpentry skills to build these rooms, but as a Prepper or Homesteader, you need to have those anyway.
This is not a fancy book with glossy pictures, Jerry Dzindzeleta

self-published it with a comb binding. However, the knowledge it contains makes this book worth every penny. If you are at all interested in maintaining privacy, whether you want to safeguard your Preps or your other valuables, it might be time to start building a Secret Room.
Secret Rooms Secret Compartments
[notice]This article is just one part of the puzzle, many more Prepper information articles and product reviews are available on the Back40 Blog. Learn about essential Prepper Supplies, gardening (survival seeds), stockpiling tools, the best goods for Barter, keeping your pantry up to date, and taking care of your family in an emergency. (Don't be overwhelmed…. let Back40 help you survive. )[/notice]
Related articles