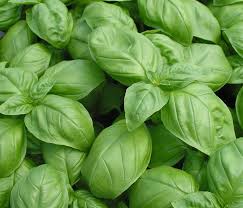 Basil is another great herb to have in your cabinet
Basil is a must for every kitchen and medicinal garden. This annual is easy to grow in the garden, or in containers. This leafy herb is bright green and looks and wonderful as it smells. Basil does grow some pretty little flowers, go ahead and pinch those off for a bud vase. Your basil will come back even stronger.
Basil Uses
Basil is an amazing herb that most people just associate with pesto. While the bright green leaves are aromatic and lend a fresh flavor to many foods, Basil can also be used as a medicinal herb. Fresh Basil is loaded with Vitamin K, and also contains Vitamin A, manganese, iron and
folate.
Read more on our Prepper Information page
Related articles