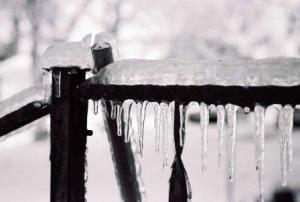 It's the last day of Emergency Preparedness Month… but don't start thinking that you are DONE! This is a good time to make sure you have your house in order, and are set for Winter.
Some Things You Can Do….
Change out the Water in your Water Storage Containers
Check the seals on your jars and cans (look for leaks or bulges)
Rotate older jars and cans to the front of the pantry for first use
Make sure your generators work, and that you have enough fuel for them
Have you stocked up on Batteries?
Rotate the Food in your Bug Out Bag
Add Warm Clothes to your Bug Out Bag
Make sure there are extra blankets in your car
Check your chimney – blocked flues can start fires
Got your Boots and Jackets near the door?
If you live in an area prone to snow…. do you have the snow shovel where you can get it easily?
Have you stocked up on Animal food?
Is your garden mulched and put to bed for winter?
Can you build a fire? Have you stocked up on supplies for this?
Is your car maintained? Do you keep extra fuel on hand?
Plan next year's garden
This is also a great time to think about learning new skills. If you are stuck indoors, might as well put that time to good use. (Watching game shows on TV all day is a waste of time).  Learn some self-defense moves, start working with wood, learn to quilt, try cooking new dishes with your stored survival foods, read up on animal husbandry, and learn some useful survival or homesteading skills.
Emergency Preparedness Month may be over, but the preparing lifestyle doesn't just end because of the calendar.
[notice]This article is just one part of the puzzle, many more Prepper information articles and product reviews are available on the Back40 Blog. Learn about essential Prepper Supplies, gardening (survival seeds), stockpiling tools, the best goods for Barter, keeping your pantry up to date, and taking care of your family in an emergency. (Don't be overwhelmed…. let Back40 help you survive.)[/notice]