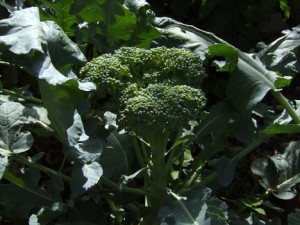 September is a month on the cusp… some places are faced with Indian Summer, in other regions the leaves are beginning to change, and in South Dakota they were hit with 8 inches of snow. So, for some people, planting a new crop of anything is absurd… but for those in warmer climates, there is still a chance of harvest before winter sets in for good.
Lettuce– Lettuce grows quick. You can easily sow lettuce seeds, and within a month you will be harvesting a healthy salad.
Radishes– Radishes may not be anyone's favorite vegetable, but they grow fast (harvest within 30 days, and are loaded with nutrients like Vitamin C, and are a fantastic digestive aid. Not only that, eastern medicine has used them as a detox agent for thousands of years.
Broccoli– Broccoli can survive some cooler temperatures. If you plant it now, you can expect to harvest through November (in milder climates… so maybe not in South Dakota). We all know how healthy broccoli is, and it can be quite delicious.
Spinach– Spinach is another cool temperature vegetable. This yummy green is LOADED with vitamins and fiber! You can eat it raw or cooked… I love it in a salad, but I have been known to cook it into pasta or stir-fries. It will even freeze well.  (But canned? Bleh.. slimey)
Garlic Bulbs– Plant those garlic bulbs now, and you will be able to harvest them in the spring.
Remember, the success of these plantings depends on your soil. Lots of mulch will keep it warmer, and give your veggies a better chance at success! If it looks like there will be a freeze overnight, protect your plants with a plastic sheet … and don't forget to pull it off in the morning! Squeeze every last minute out of your garden before it's time to put it to bed for next season.
[notice]This article is just one part of the puzzle, many more Prepper information articles and product reviews are available on the Back40 Blog. Learn about essential Prepper Supplies, gardening (survival seeds), stockpiling tools, the best goods for Barter, keeping your pantry up to date, and taking care of your family in an emergency. (Don't be overwhelmed…. let Back40 help you survive.)[/notice]